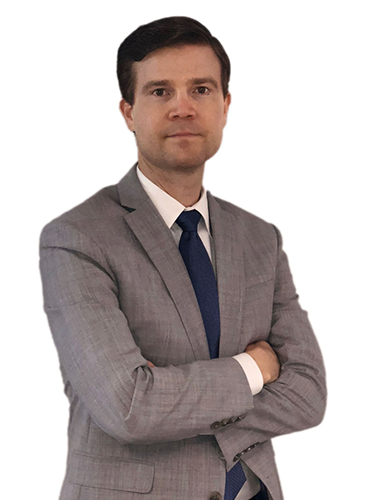 Travis Bailey, Esq.
Asociado
Travis Bailey, Esq. is an Associate Attorney and focuses his practice on all aspects of Commercial Litigation, Real Estate, and Probate. Travis attended the University of North Texas College of Business, where he earned a Bachelor of Business Administration, and received a Kauffman Scholarship for Entrepreneurship. He went on to attend Florida A & M College of Law, where he graduated with a Juris Doctor degree.
Travis' experience includes representing multi-national banking institutions, loan servicers, small businesses, and private lenders in thousands of court cases. He also represents heirs in probate cases to resolve estate issues. Daily, Travis zealously advocates for his clients.
Travis loves to travel internationally to experience international cultures and cuisines.
He has lived in Cuernavaca, Mexico; Daejeon, South Korea; and Hong Kong. Additionally, he loves to scuba dive and enjoy the beach lifestyle of South Florida.
Contáctenos
Nuestro equipo profesional está aquí para usted las 24 horas del día, los 7 días de la semana, así que no dude en contactarnos si tiene alguna pregunta, problema o sugerencia. Nos encantaría saber de usted. Puede comunicarse con nosotros por correo electrónico completando el formulario a continuación, o reunirse con nosotros en persona programando una cita. Nuestra información de contacto está abajo.